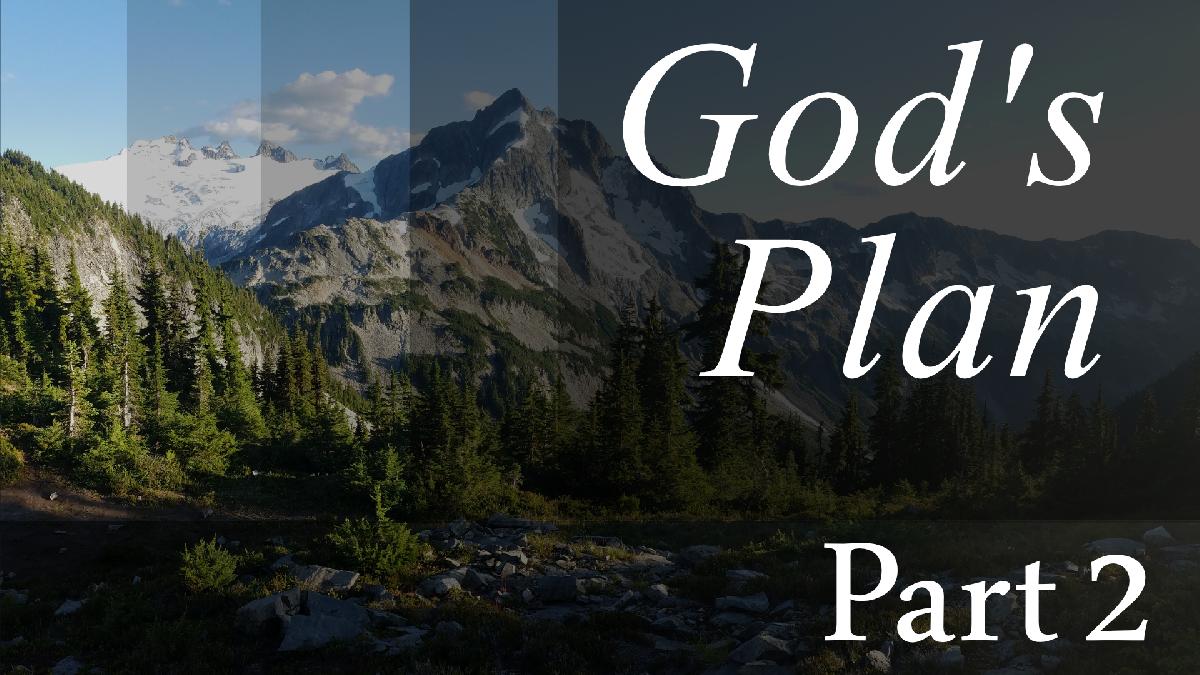 God's Plan - Continuation

Return To Main Page

(By Pastor Larry Burkholder)

Nehemiah 9:6 "Thou, even thou, are Lord alone; thou hast made heaven, the heaven of heavens, with all their host, the earth, and all things that are therein, the seas, and all that is therein, and thou preservest them all; and the host of heaven worshippeth thee. "


Last month we considered "God's Plan - Commencement." Jeremiah 10:12 was our key verse, ''He hath made the earth by his power, he hath established the world by his wisdom, and hath stretched out the heavens by his discretion."

Thus far we have discovered that everything in the universe has a beginning - God! Our study today will show to us that everything in the universe has a continuation of things that He has created. You see, our God sustains it all! In Hebrews 1:3 we read He is "...upholding all things by the word of his power." Little wonder then that Jesus told His disciples, "Without me ye can do nothing." (John 15:5). Have we ever considered the ramifications of that statement or given thought to the fact that apart from God's maintaining all things in our universe, it would all collapse? The same is true of us spiritually as was stated by Him to His disciples in John 15:5.

Consider with me the writing of the Psalmist in Psalm 19:1, 4-6 where we read: "The heavens declare the glory of God; and the firmament sheweth his handiwork. His going forth is from the end of the heaven, and his circuit unto the ends of it: and there is nothing hid from the heat thereof. The law of the Lord is perfect, converting the soul: the testimony of the Lord is sure, making wise the simple. The statutes of the Lord are right, rejoicing the heart; the commandment of the Lord is pure, enlightening the eyes." And in Genesis 8:22 we read, "While the earth remaineth, seedtime and harvest, and cold and heat, and summer and winter, and day and night shall not cease." Perhaps it would bode well for those "climate-control" enthusiasts to read that verse! God's Word decimates their theory, does it not? And if we consider seriously the promise of God that He would never again destroy this planet with a world-wide flood of waters, these same people could bring their concerns to a rest.

As for our personal lives we have such verses as: (1) Ephesians 1:11 that He is working out all things according to His plan and purpose: "In whom also we have obtained an inheritance, being predestined according to the purpose of him who worketh all things after the counsel of his own will:" (2) Romans 8:28, "And we know that all things work together for good to them that love God, to them who are the called according to his purpose." He is also genuinely concerned about the details of our lives, and uses these for our good and His glory. (3) II Corinthians 5:7, ("For we walk by faith, not by sight: ") Undoubtedly this is the most difficult lesson for us to learn, that is to trust Him absolutely, totally, for all we need.

To conclude my thoughts, I suggest heartily to you that since He has taken care of our greatest problem, the payment for our sin's death penalty, that there is really nothing He cannot do in taking care of us once we've been born again! Because He has done all of that for us, we should and can believe that He can and will solve the subsequent troubles we face.

Joseph got it right when we read: ''But as for you, ye thought evil against me; but God meant it unto good, to bring to pass, as it is this day, to save much people alive." (Genesis 50:20)

Are your troubles overwhelming you today? Listen, our God who sustains the universe is also equally at work in and through your trial and is more than able to see you through it all.

"The steps of a good man are ordered by the Lord: and he delighteth in his way." (Psalm 37:23)


Return To Main Page
Faith Independent Baptist Church of Frostburg, Maryland
301 Shaw Street, Frostburg, Maryland 21532
Copyright &copy 2023 ChurchTrac Software, Inc.